7 Best Gaming Keyboard Under Rs.1500
Right now e-sport is on a different hike in India and many people are working hard for it. Any type of game needs to have the right equipment and it needs a gaming keyboard and a gaming mouse.
If you are looking for a gaming keyboard within 1500 that you can use to play games like DOTA, Counter-Strike, Call of Duty, GTA V then this article is for you. Anti-ghosting, mechanical feel, and RGB light, and much more
Before taking any gaming keyboard, there are a few things to keep in mind as to whether it suits your needs or not. Here are some points you can use as a checklist and use them to choose the best keyboard for you.
What Are the Best Gaming Keyboard Under 1500?
Build Quality
Its build quality is the most important factor in any keyboard and therefore one should always take a keyboard with the good build quality.
In good build quality, it is very important to know the build quality of the frame and the quality of the keycaps, and what type of key is used.
 Anti-ghosting
The anti-ghosting feature is very important when you are playing an FPS or any other game you have to press a lot of keys at once which the standard keyboard cannot do due to its hardware limitations.
This problem can be solved with an anti-ghosting keyboard. With such a keyboard you can press multiple keys simultaneously and your system will accurately record each key press so you can see the difference in your gaming performance.
Mechanical keyboard
A switch is found inside each key inside the mechanical keyboard while a normal keyboard uses a rubber membrane.
This keyboard gives the feel of a typewriter and also has a very good response time and longer working time than a keyboard with a rubber membrane.
When it comes to gaming keyboards within 1500, we see non-mechanical keyboards, but such keyboards will give you the feel of a mechanical keyboard, and all these keyboards have the features of a mechanical keyboard.
Read Here.
RGB lighting
What makes the gaming keyboard attractive is its RGB lighting.  When you see a gaming keyboard with RGB lighting you will feel very good which is not a keyboard without RGB lighting.
Within some keyboards, you can select one of the RGB lighting modes of your choice or from a given preset.
Zebnorics Zeb Transformers
The first keyboard to come is called Zebronics Zeb Transformer. Inside the keyboard you find a metallic body and gold plated braided USB cable. You will get the same experience. With this, you can see the breathing effect in the lighting RGB.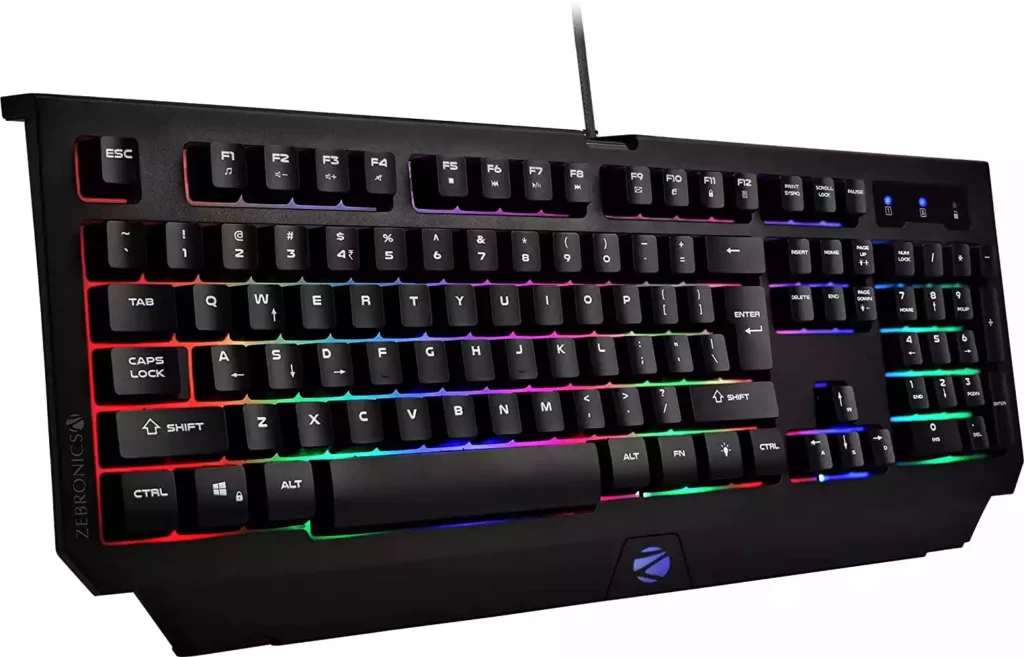 Zebronics Zeb Magnus
This keyboard is also a membrane keyboard like the first keyboard which is seen with braided cable and with it you can also see a multimedia key and macro key with this you can see 1.8-meter braided cable which is gold plated inside. in this keyboard you got the 4 RGB mode and it is Comes with elevated keys and it comes with windows lock key which you can lock window key by pressing a key with FN + window.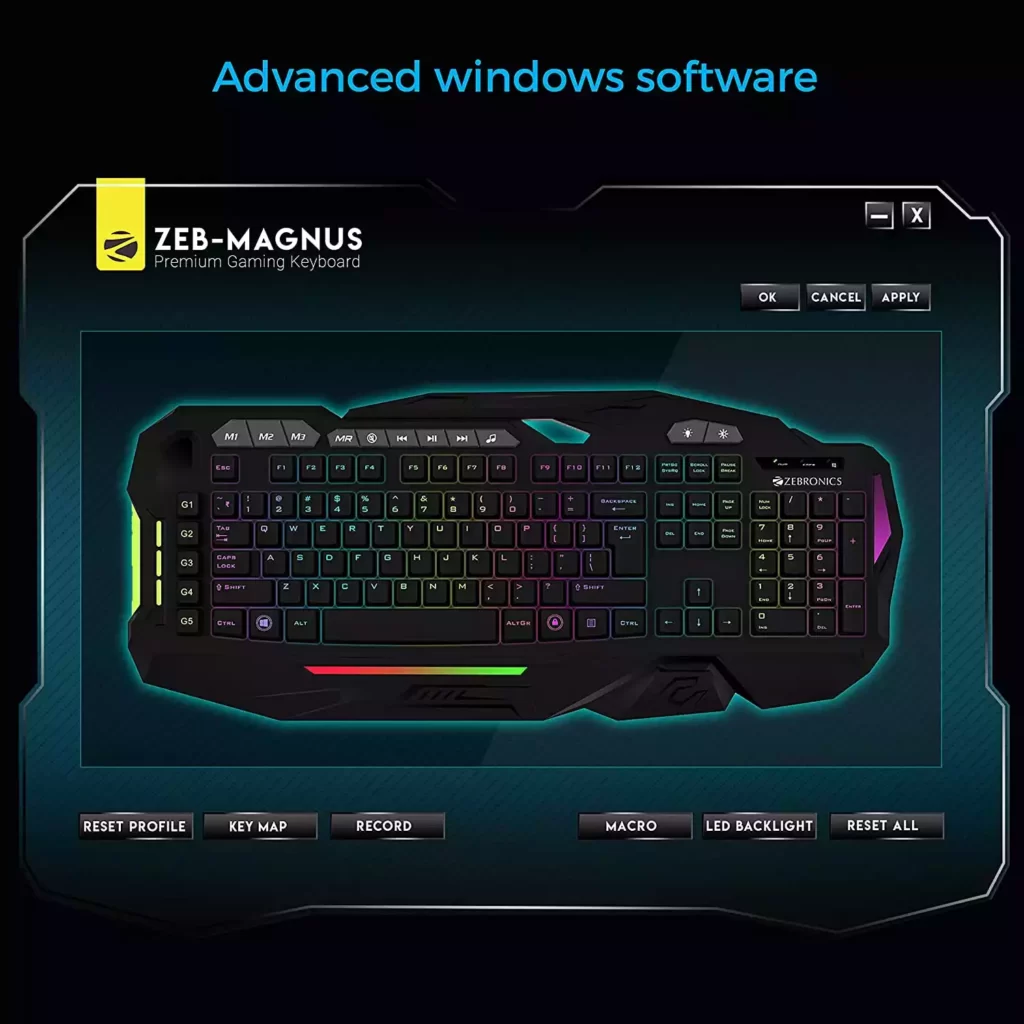 HP K500
So the third keyboard comes from the HP whose model number is K500. This is a membrane keyboard like all the other keyboards in which you will see a metal panel with a mixed color backlight and it's coming with 26 anti-Ghosting keys. You don't see a braided cable in this keyboard which is one of its minus points. You get double injection keys are with this keyboard and it provides more life to your keyboard.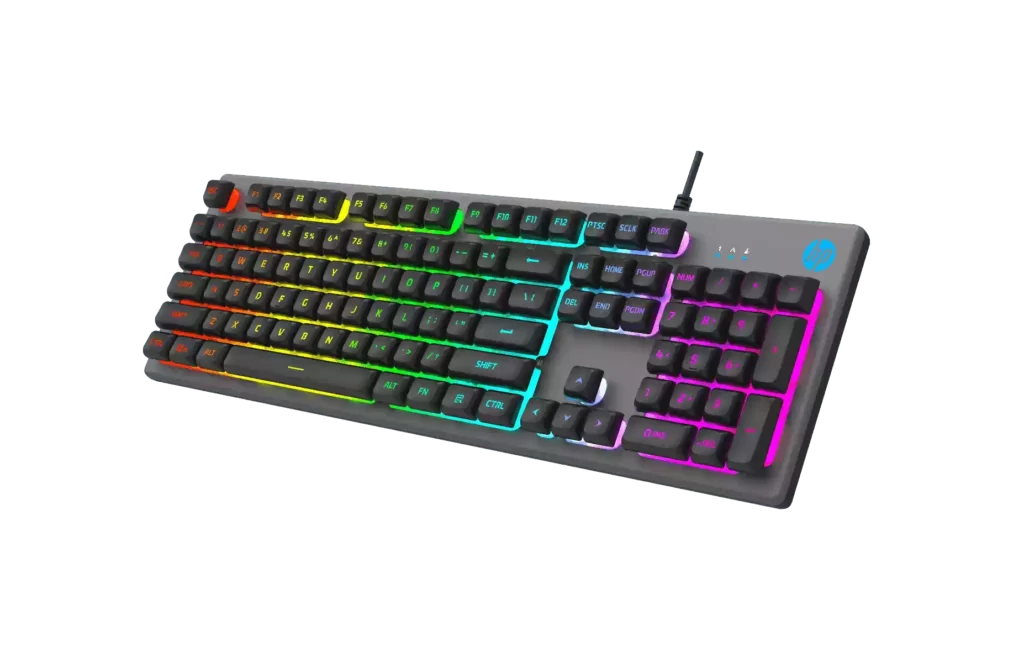 Evofox Fireblade
If you need a smaller keyboard you can go with this keyboard. There is a small keyboard that does not have a Numpad with 19 anti-ghosting keys and 12 multimedia keys with three types of rainbow effects that you can change to your liking with the function key and You can also control its brightness.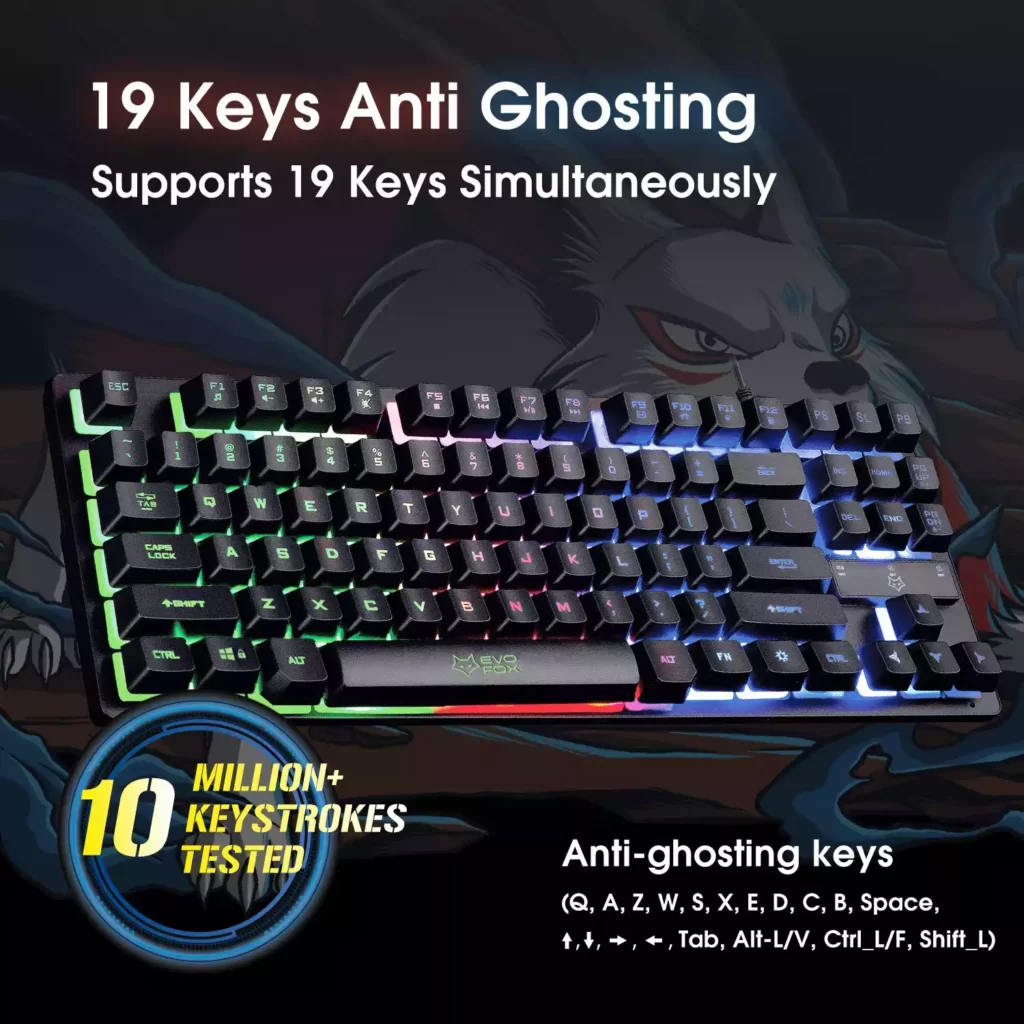 Evofox Warhammer
Warhammer is a full keyboard from Evofox with an LED backlight breathing effect and a membrane keyboard with elevated keys that give you the experience of a mechanical keyboard with 19 anti-ghosting keys and It comes with 12 multimedia keys. This keyboard comes with a 1.5-meter braided cable. Prices range from Rs. 950 to Rs. 1000 to Rs. 1050.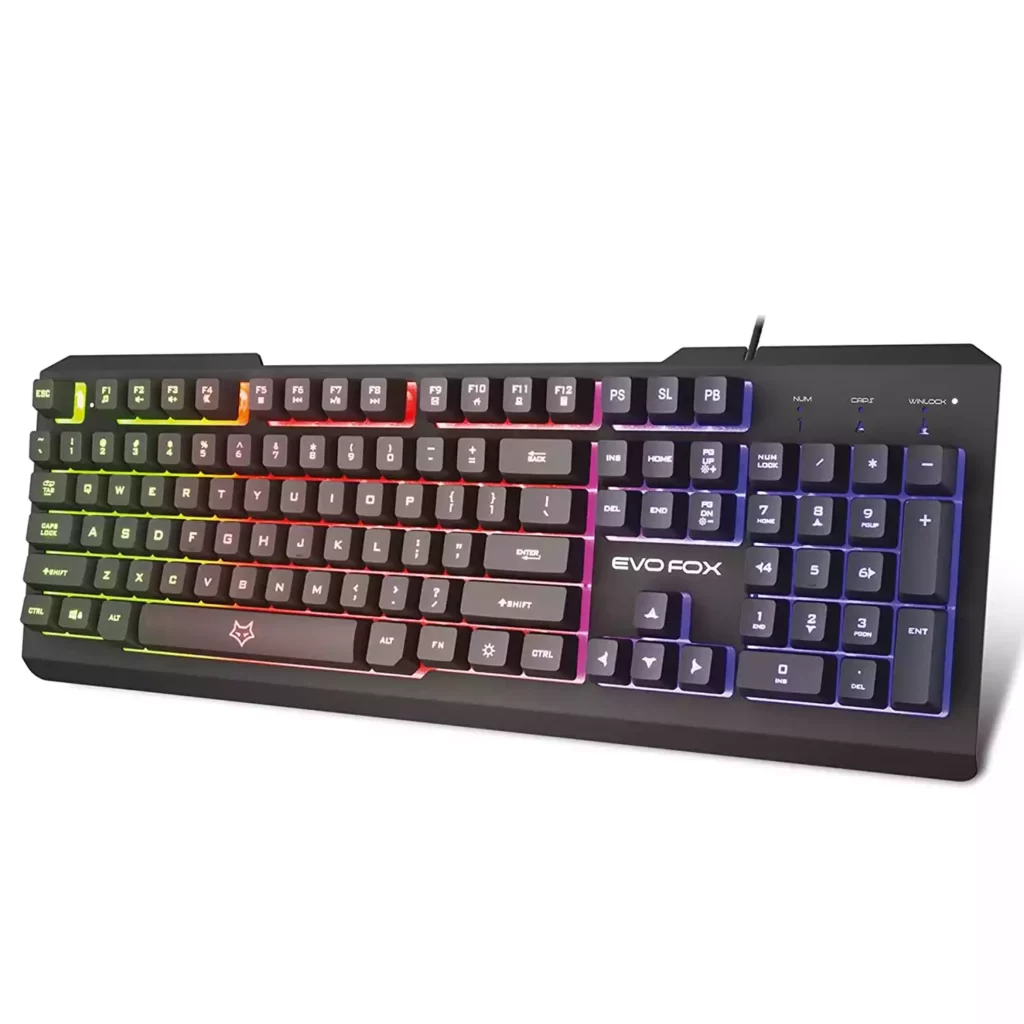 CosmicByte CB-GK-02
In this keyboard, you will find 19 anti-ghosting keys and 12 multimedia keys along with seven color backlights which you can change into 9 different fact effects and with it 4 brightness levels. The keyboard comes with a 1.5-meter braided cable. The key life of this keyboard is 10million keystrokes. This keyboard comes with a plastic body and weighs 808 grams. This keyboard can be found for up to Rs.1250.
Redgear Blaze
In this keyboard, you can see the aluminum body which prolongs the life of the keyboard. The keyboard has 19 anti-ghosting keys as well as a Windows lock key. In this, you are given a floating key through which you will get the fill of a mechanical keyboard. This keyboard weighs 898 grams.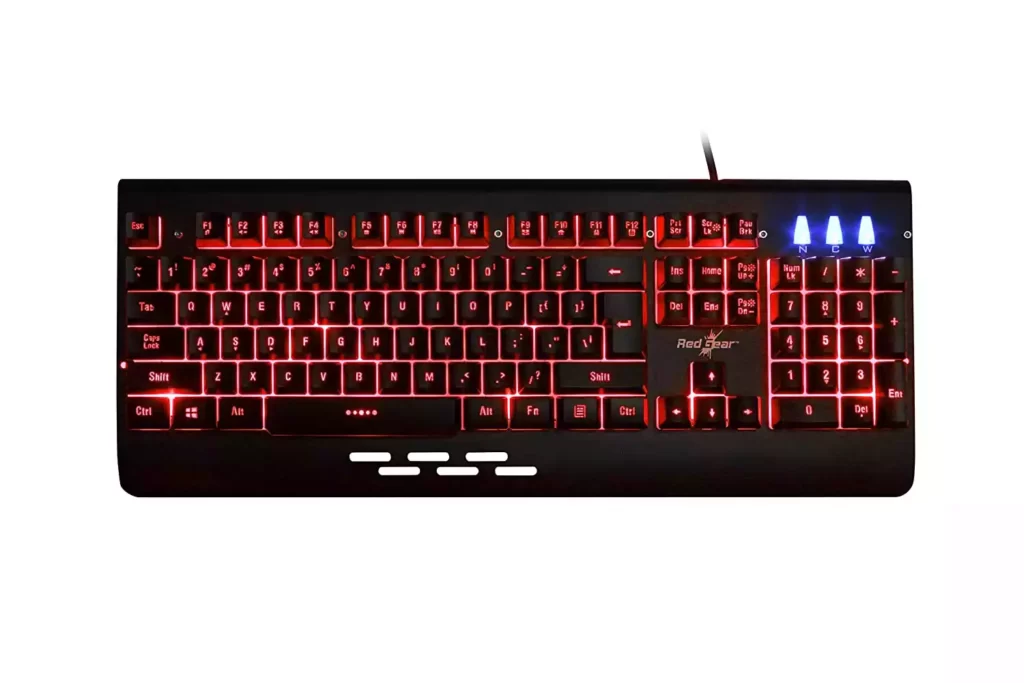 Conclusion 
So in the end I would say that if your budget is within 1500 and you want to get a gaming keyboard you should get one of these membrane keyboards which will give you the feel of a mechanical keyboard and give your gaming experience a different look.
Read More