Nowadays, when work from home is on the rise, it is easier to work on a laptop if you have a wireless mouse.
When working with a wired mouse, you have to save the wire and make sure that it does not get tangled inside the office bag, so the solution to this problem is a wireless mouse.
There are currently 300 to 1500 wireless mice on the market. So in today's article we have brought for you the best wireless mice that will make your job easier and they will come within 1000.
Here we will also discuss their good and bad aspects.
---
Best Wireless Mouse under 1000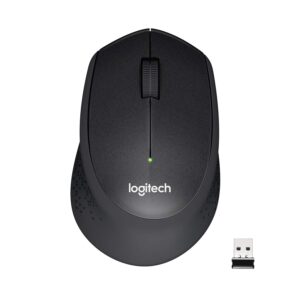 The Logitech M331 Wireless Mouse is a mouse that comes with an eye-catching design.
If you see a beautiful mouse you can go with this Chances are low. And its battery life is also long.
This mouse can be perfect for small hands and if your hands are big you may have trouble working on it for a long time.
Technical Specification
System Requirements Windows 10 or later, Windows 8, Windows 7 Mac OS X 10.5 or later 

Technical Specifications Connection Type: 2.4GHz wireless connection Wireless range: 10 meters It may vary based on use and computing conditions.

Connect / Power: Yes, on/off switch

Battery Details: 1 x AA Battery Life (not rechargeable): 24 months Battery life may vary based on user and computing conditions.

DPI (Min/Max): 1000 dpi

Scroll Wheel: Yes

Number of buttons: 3 Standard and Special Buttons: Middle click

Package Contents Mouse Nano receiver 1 AA battery (pre-installed) User documentation

Warranty Information 1-Year Limited Hardware Warranty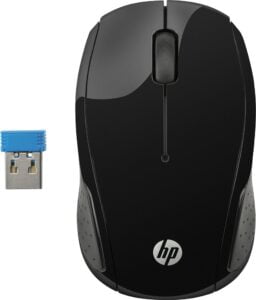 This wireless mouse from HP features an ergonomically designed body for a better grip and easier use. The product has a double click button and a scroll with a laser mouse sensor.
The wireless mouse runs using Bluetooth that is used to operate the mouse with the help of wireless signal. The receiver plugs into a USB port of the CPU or laptop sending wireless signal that allows the operation of the wireless mouse.
Technical Specification
Aoc led monitors help to save power while giving you perfect colors

Range: 10 meters

5 Display settings (text, internet, game, movie and sport) to meet different viewing conditions with hotkey adjustment

Frc 8-bit panel can display 16.7 Million colors, more vibrant than traditional 6-bit panels

The Lenovo 300 Wireless Compact Mouse is the perfect accessory for those who travel for work, executives who give presentations, or anyone who wants greater control and Freedom. With its compact design it easily fits in pockets. Long-lasting battery life of up to 12 months so you don't have to worry about changing the batteries often.
Technical Specification
Connector Type :- Wireless – USB

Pointing Device Resolution :- 1000DPI

Pointing Device Type :- 3 Button USB Laser Mouse

Wireless Reception Range :- 10 meters

Warranty Period :- 18 months

  The WM126 wireless optical mouse from Dell offers you everyday wireless performance with excellent battery life. It is designed to create a clutter-free workspace with a reliable, plug-and-play RF wireless connection. This wireless mouse provides reliable performance and a stable wireless connection through the USB anchored RF wireless dongle. Its plug and play feature allows for easy installation so users can get started using their mouse within minutes, with no confusing software or setup requirements. The small size and wireless performance help to make WM126 wireless optical mouse a great option for on-the-go users.
Technical Specification
Connectivity Technology: Wireless

Number of Buttons: 3 ; Wireless Receiver: USB wireless receiver ; Battery: AA type ; USB interface: USB 2.0

Movement Resolution: 1000 dpi

Great for everyday use at home or in the office

Work and play longer with a long battery life, please note that the battery needs to changes when it stops working

Compatible with Windows 7 and above, Linux android and Chrome

Comfortable design with quick setup and easy installation

a perfect blend of performance and productivity. iBall freego g50 is a high speed optical wireless mouse specially designed for long working hours. Its shiny piano finish will surely add the charm to your desk space.
Adjust your mouse speed up to 1600 CPI with an easy adjustable switch on the top.
iBall FreeGo G50 comes with Nano receiver & offers a wireless working range of up to 10 meters. There is a slot to keep the receiver safely inside the mouse so you never misplace it!
it's engineered to reduce the muscle strain and decrease discomfort during long work hours. Fits a more natural hand position when being used.
  Technical Specification
Ergonomic and comfortable design for prolonged usage

Piano shiny finish exterior

Smooth and hassle free connection with 2.4ghz wireless technology

Universal back and forward buttons for easy navigation

Carry most comfortably – slot to keep receiver inside the mouse

Long working distance up to 10 meters

Ergonomic and comfortable design for prolonged usage

 The M221 redefines 'quiet as a mouse'. Experience the same click feel as a standard mouse but with almost no click sound. Feet made of high performance material and a rubber scroll wheel help to minimize distractions and maximize productivity for you and those around you. The M220 allows your family to keep right on sleeping and your officemates to keep right on working. With its compact, ambidextrous design, you'll be a silent hero everywhere you go.
Sound level comparison between M221 SILENT and Logitech M170. Measured by an independent lab and verified by Quiet Mark.
[/su_button]
  Technical Specification
Ultra-quiet mouse with 90% reduced click sound and same click feel eliminates noise and distractions for you and others around you

Comfortable mobile shape is small enough to toss in a bag and an ambidextrous design guides either hand into a natural position

USB Receiver is provided with the mouse and can be found in the small rectangular slot next to the battery compartment. Flip the mouse and slide the battery cover off to locate the receiver

Mouse automatically connects to your computer via a tiny wireless Receiver that Plugs into your computer's USB port

Reliable, long range wireless mouse works up to 33 feet away from your computer (Actual wireless range may vary based on use, settings, and environmental conditions)

18-Month battery life and auto sleep help you go longer between battery changes (battery life may vary based on user and computing conditions)

Ultra-quiet mouse with 90% reduced click sound and same click feel eliminates noise and distractions for you and others around you
You should consider this when buying a wireless mouse
Battery  life
Most wireless mice use AAA batteries and you need to change them from time to time, so it is advisable to consult a mouse with a battery life of at least 12 months.
If you are looking for a gaming mouse with a rechargeable battery, look for a mouse that has wireless as well as wired operation, so when the mouse battery is low you need to interrupt your game or work is not needed.
The design
You should find an ergonomic design to avoid hand fatigue when using the mouse for a long time.
It is better if the mouse has contouring rubber on the sides, so you have a better grip which will make it easier to use.
Adjustable DPI Settings
If you are a hardcore gamer or you do creative work such as photo or video editing, you need a mouse with DPI settings so that you can control the speed of the mouse to work smoothly.
OS compatibility
Make sure the mouse is compatible with your computer's operating system, whether it is Windows, Linux, Apple Plus or Chromebook.
Read More :-