4 things you want to see in Windows in 2021
The New Year is coming, so it's time to start thinking about what demanding Windows users expect in 2021. In 2021, Microsoft still sees Windows as an important product in its portfolio. when a global epidemic has caused people to go back to sit in front of PCs to finish chores at home.
Microsoft has moved quickly with names like Microsoft Teams, Edge and Office to cater to existing home users, but Windows is another monster. Windows can't innovate as quickly as other products do, but that doesn't mean innovation won't come. In 2020, Microsoft assigned product manager Panos Panay to take charge of the Windows client.
This means that Microsoft's leading hardware giant is currently overseeing the user experience and feature set of Windows, and has begun implementing a major update to Windows 10. Ant will launch in late 2021. This major update is codename Sun Valley and aims to bring a breath of fresh air to the Windows user experience, through consistent, modern designs and experiences. .
It is still unclear what Sun Valley will bring, in addition to top-level UI changes and improvements. So here's what users hope to see from Windows 10's massive Sun Valley update when it launches next year.
A better tablet experience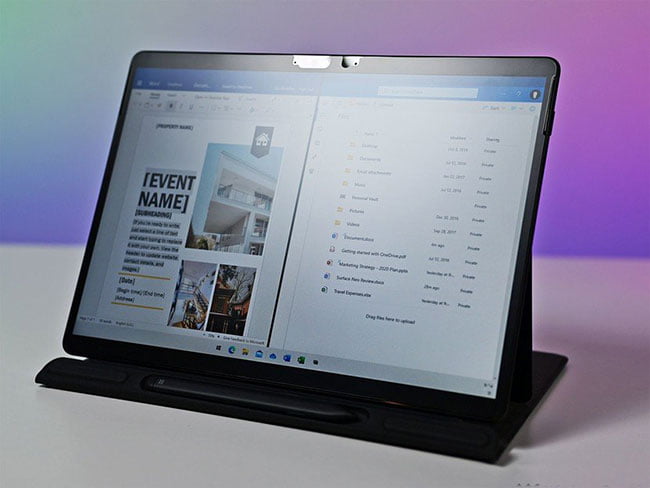 Windows 10 doesn't work really well on devices that don't have keyboards and mice included. It's a far cry from the quick and snappy Windows 8 experience, so Microsoft needed to take a moment to regain that "speed and flexibility" for touch devices. Users expect more flexible effects, better gestures and File Explorer, more optimized for touch device users.
Clean up the system tray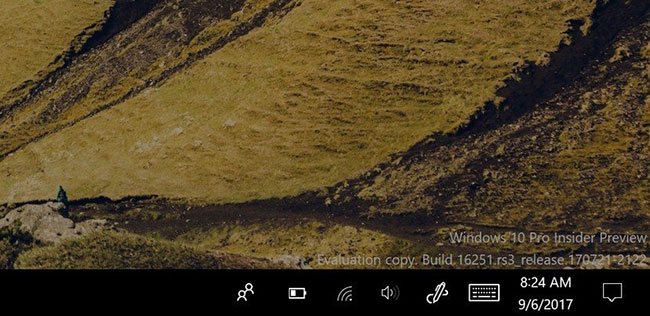 Windows has had a system tray for a long time now, and it looks like it's time for Microsoft to remove it for a more modern experience. Remove the date portion, make the time portion larger, and move the additional item menu to the Action Center. You can even get inspired by the Windows 10X system tray, which is a single button that opens the Action Center.
Rethinking Timeline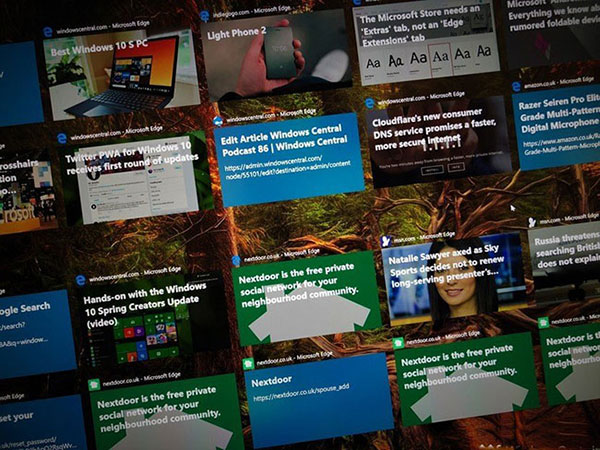 There is no doubt that Timeline on Windows 10 was a failure. Seems like no one used it. Timeline did not achieve the success that Microsoft expected, and probably due to its location. Timeline has no meaning in Task View and should instead be in the Start menu.
Microsoft should also adjust what actually shows up in the Timeline. The timeline doesn't need to show the most recently visited web pages, but for recent documents in Office, as well as recently opened files on your PC, appear better. The "timeline" aspect of Timeline also needs to be removed, as it makes things too complicated. Just turn the Timeline into a "recent documents" area, just like on Windows 10X, everything should be fine.
Integrate your Phone experience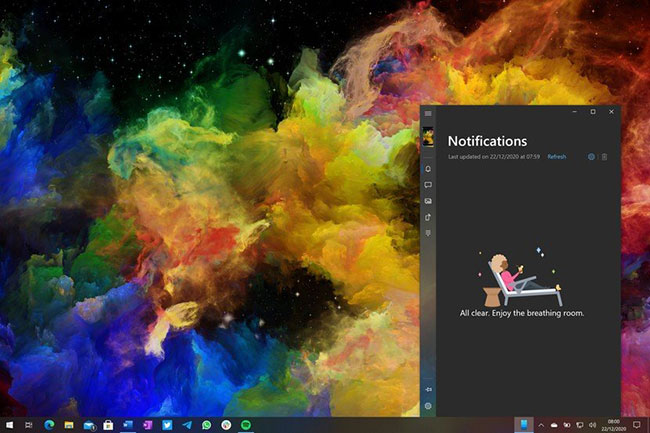 Many users love the Your Phone app on Windows 10 . This can be considered as one of the best apps on the platform, but the only problem with Your Phone is that it's an app that doesn't seem to integrate with the operating system. Many people want Your Phone to become an integrated system applet that can be pinned to the taskbar, similar to how the old My People interface works.
In fact, Your Phone may be in the right place where the old My People icon used to appear. Click the icon and a small widget displaying the latest notifications, messages and photos on your phone will appear, along with a button to switch to the complete Your Phone app, if you want to do a lot. more stuff. Microsoft, let's make that happen!
A big year for Windows
2020 is a pivotal year for Windows. Panos Panay took power in February and his influence over Windows will take effect in full force by 2021. Users will see major updates to the Windows 10 desktop, the launch of Windows 10X and the Cloud service. The new PC lets you run Windows apps from the cloud.
To be fair, 2021 will be a big year for Windows, arguably the one that has seen the biggest changes since Windows 10 first launched. Windows 10 seemed to have been forgotten before Panos Panay took over, but now that Windows is in the spotlight, Microsoft now needs to step up and do its best.