on Monday WhatsApp update his privacy policy and Terms  service with additional information how it handles user data, the company now alert user through their application via sending notification, starting February, they will be required to share their data with their parent company Facebook.
"Respect your privacy is coded in our DNA," the Company said earlier this week. "Since we started WhatsApp, we've built our Service with strong privacy policy in mind.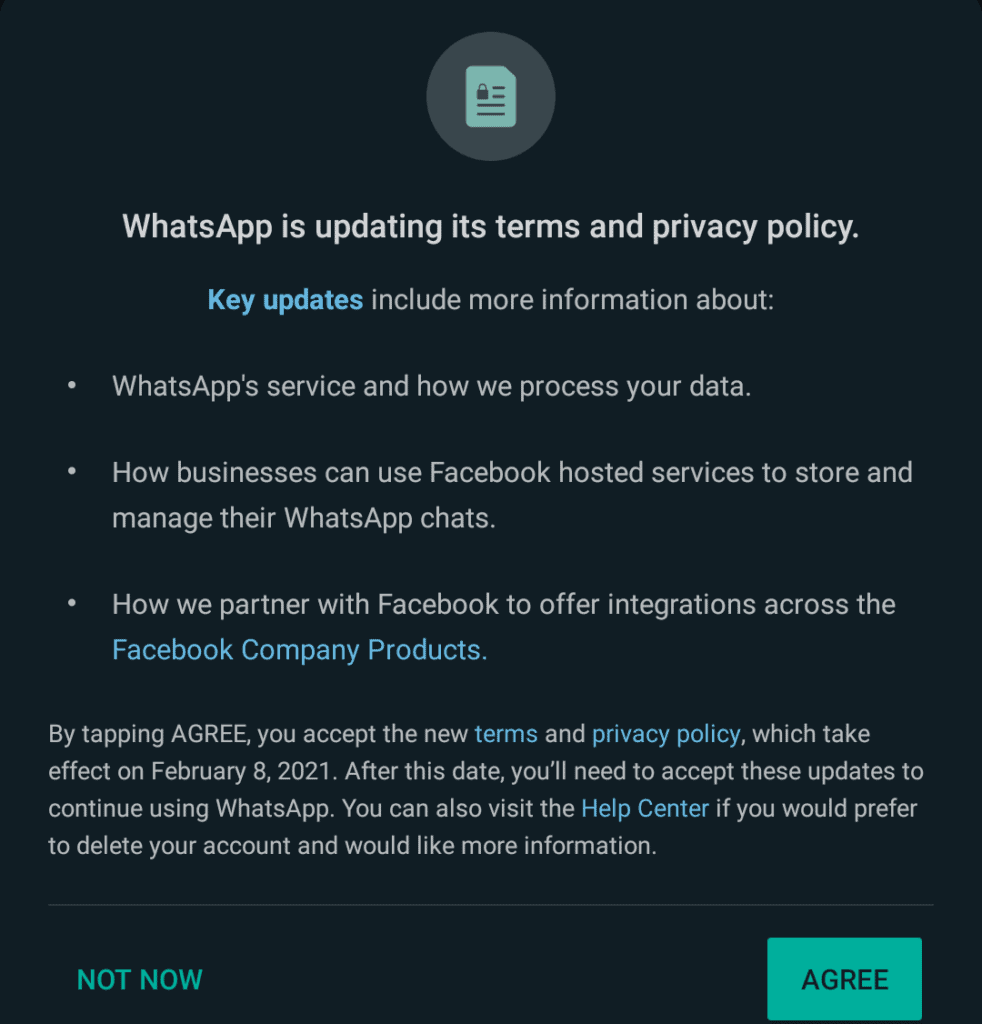 There is no option but to share data with you.
The latest update seems to have taken a 180-degree turn from last year's update, with last year's update allowing the user to choose whether or not to share their WhatsApp account info with Facebook.
But a recent policy is forcing users to share their data with Facebook to continue their account, or delete their account.
"By tapping AGREE, you accept the new terms and privacy policy, which take effect on February 8, 2021," WhatsApp's notification says.
"After this date, you'll need to accept these updates to continue using WhatsApp. You can also visit the Help Center if you would prefer to delete your account and would like more information."
Information collected by WhatsApp from its users also includes location data, payment information, as well as device diagnostics data.
After Facebook companies gain access to WhatsApp user data, they will use it for:
helping improve infrastructure and delivery systems.
understanding how our Services or theirs are used.
promoting safety, security and integrity by securing systems and fighting spam, threats, abuse, or infringement activities.
improving services and user experiences.
providing integrations to connect WhatsApp experiences with other Facebook Company Products.
While WhatsApp previously allowed users to download collected account information, the company was forced to provide additional information on how its apps' are handling user data starting with December 2020, after Apple started requiring it from all applications listed on its App Store.
Read more :
Microsoft is developing a universal Outlook for Mac and Windows (Project Monarch)