When you have multiple Hard Disk on your computer, managing your data files, as well as locating files, can be very difficult. However, on Windows 10 there is also a built-in feature that you can enable to combine all the drivers on the computer into one Volume.
The two features are Spanned Volume and Striped Volumes. Both of these two features function in the same way, the only difference between these two features is how to write data on the hard drive.
If you use Spanned Volume, you can combine 2 or more hard drives of different sizes to create a large Volume. On Spanned, the drives are sorted and used in order, that is, after the data on the first drive is finished, the data on the second drive will be recorded.
Conversely, if you use Stripped, you can combine 2 or more hard drives to form a large volume. However, if you want to use all the available space, you must use hard drives of the same size. On Stripped, data is recorded on all participating drives, performance is higher than Spanned.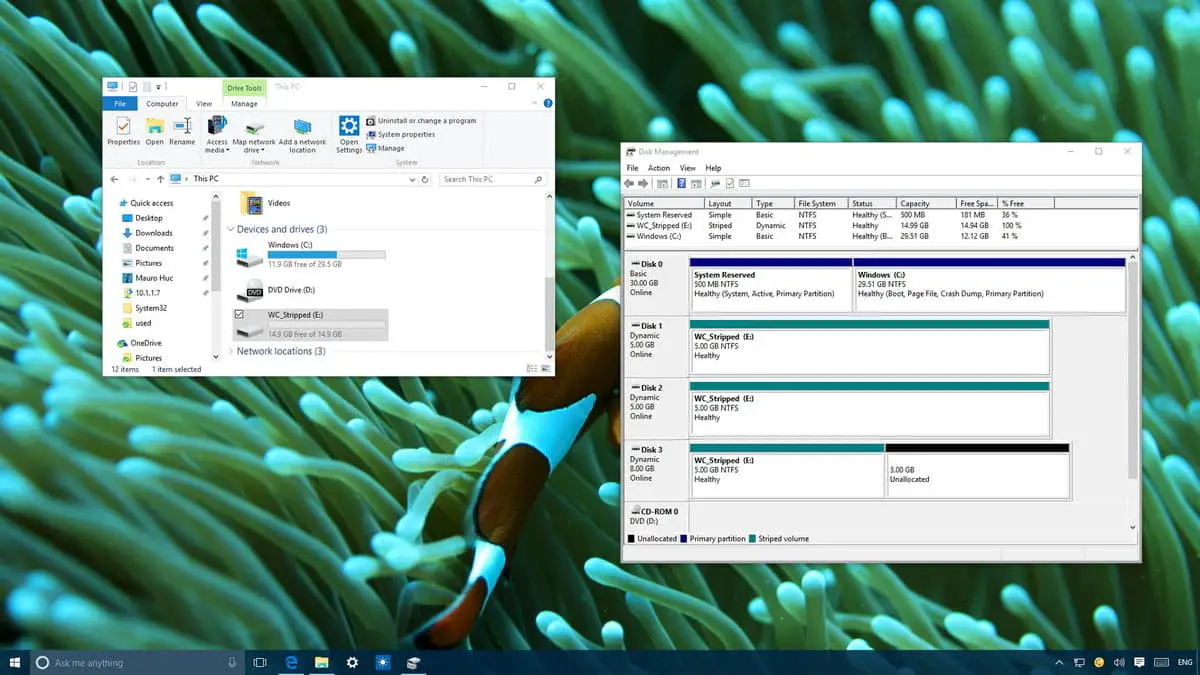 Combine multiple hard drives into one large Volume:
It's important to note that all of your content will be deleted when joining Spanned Volume or Striped Volume, so it's a good idea to back up your data before proceeding.
Press the Windows + X key combination to open the Power User Menu. Here, click Disk Management.
Right-click the Volume and choose Delete volume.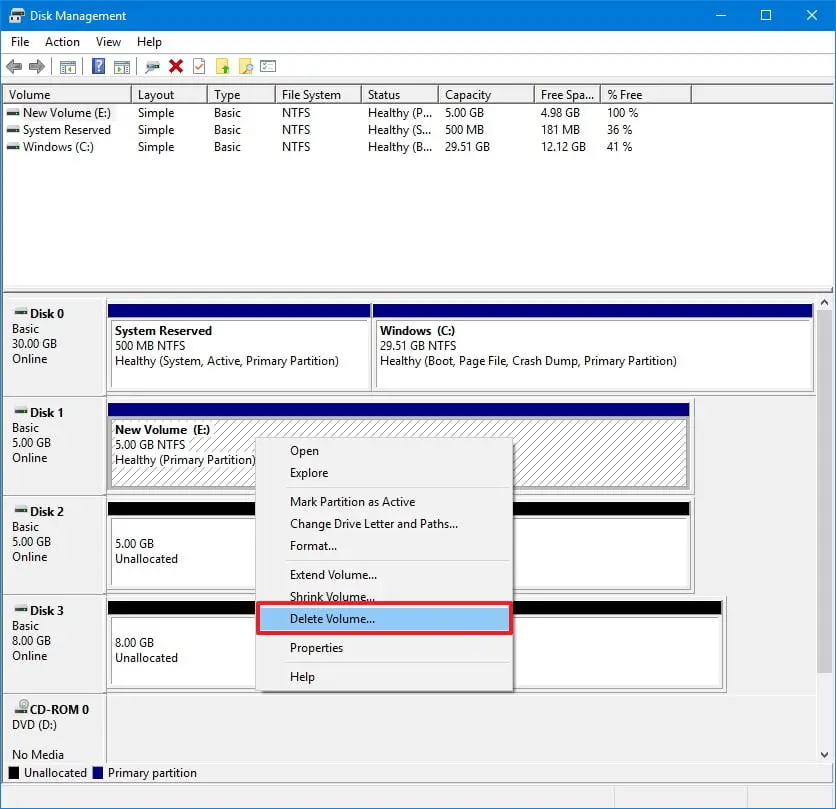 Click Yes to confirm deletion of the current volume and all the data in the volume.
Do the same for step 2 and step 3 on the hard drive you want to merge.
Right-click anywhere on the drive and select New Striped Volume (or New Spanned Volume).
Click Next.
Select the drive you want to add, select each drive one by one, and then click Add.
Click Next.
Leave the default drive, and then click Next.
Make sure that the File System entry is set to NTFS format, the Allocation unit size entry is set to Default, and select a Volume label.
Check the option to Perform a quick format.
Click Next.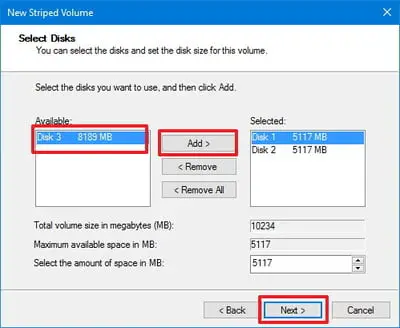 Click Finish.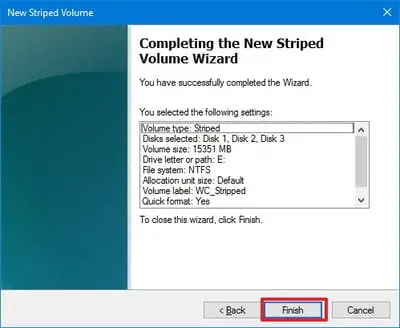 14. At this point on the screen you will be asked to convert the hard drive from Basic to Dynamic, click Yes to complete the process.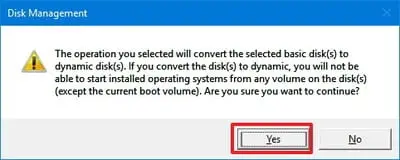 so that's how you Combine multiple Hard Drives into One Volume On Windows 10.
Related :
How to Change OneDrive Location in Windows 10
How to remove a system restore point in Windows 10
Top Windows 10 Keyboard Shortcuts You Must Know